We have a lot of news for you! This time we are announcing a new Magento Extension for your store: Jobs and recruitment extension.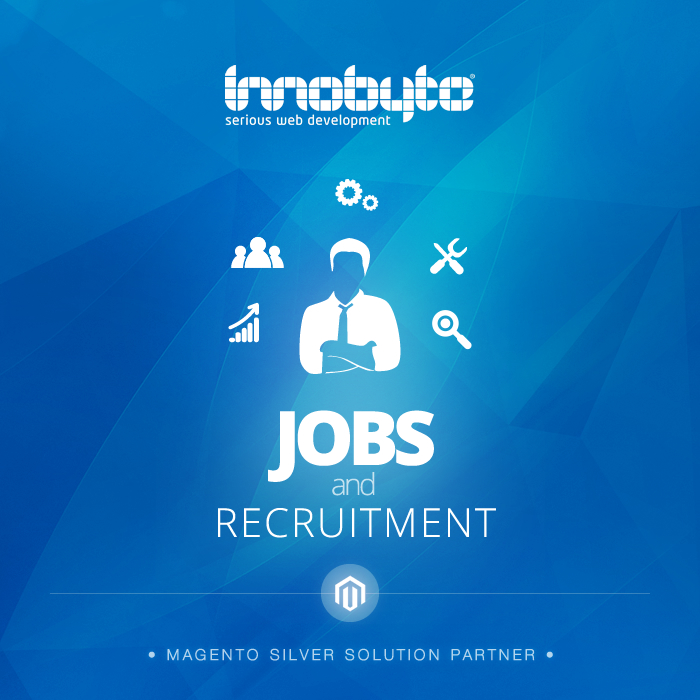 How come? We were thinking that you can also attract and retain talents using your own online store!
You already have a base of customers so our extension will help you post job opening in a special new section. All jobs can be easily managed and your team can select the most appropriate candidates.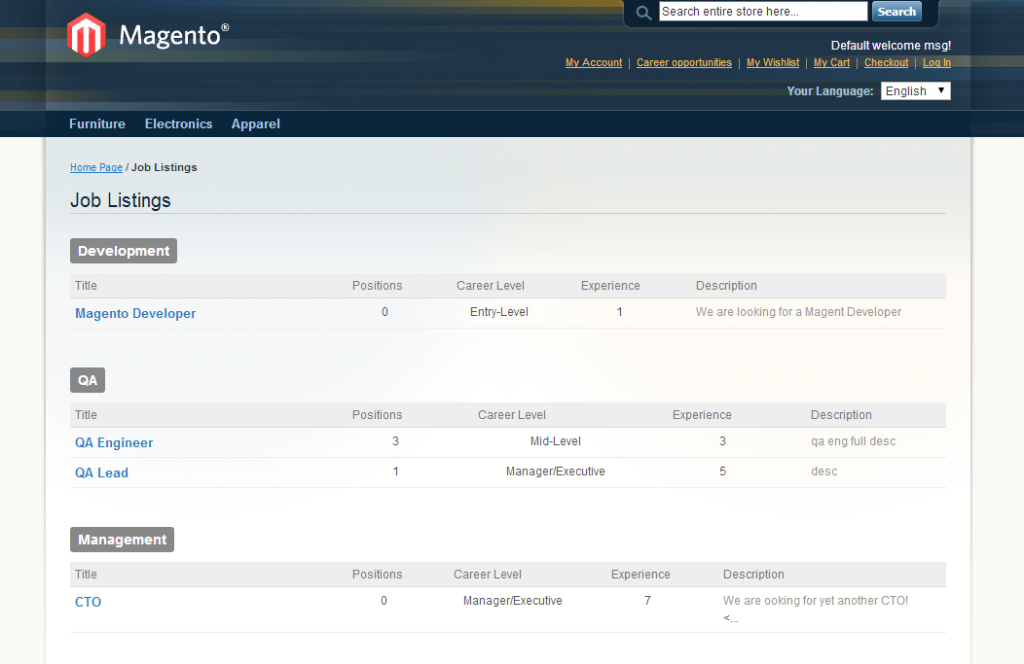 Each job you post can be easily shared on social media using the already integrated sharing buttons: Facebook, Twitter, Google+.
With our extension all received applications will be stored in a database and you manage all of them from the same place.
Some Key features:
• Easy to manage for job opening announcements and applicants management;
• Applicants are asked to fill-in the following details: name, surname, a valid phone number and to upload their CV;
• Social media sharing buttons, to easily spread the word about existing openings;
If you want to read more about our extension you can find it in our magento extension store!
Can't wait for you to tell us what you think about it!