Magento announced today that they will no longer offer support for Magento Go and ProStores by February 1, 2015.
What is (was) Magento Go? An eCommerce solution and online software for small businesses.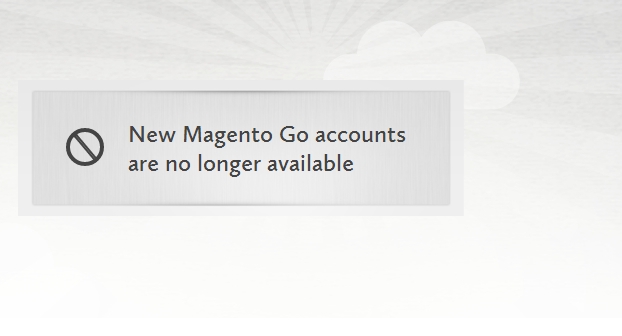 This solution was launched five years ago and since then a lot of customers were more than happy with using it.
Although Magento Go is a success story from Magento, they decided to focus more on Magento Enterprise Edition and Magento Community Edition.
We quote from the Magento Go website:
"Over the past five years we've had the opportunity to work with thousands of merchants and have been humbled to be a part of so many success stories. Going forward, we're focusing our resources on Magento Enterprise Edition and Magento Community Edition, two solutions that better support and better equip small and medium size merchants to prosper in the evolving and increasingly competitive eCommerce landscape."
So, if your online store was on Magento Go, <a href="http://www.innobyte.com/contact/" target="_blank">contact</a> us because we have the perfect solution for you: Magstoria :).
Just kidding, first you should be sure that you can back-up your data. We know, there is a long time till February 1, 2015 and you are covered over the Holiday Season but think two steps forward, make the transition of your online store!
How do you feel about this news? What is your opinion?