Magento Professional Solutions Partner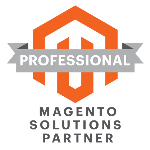 Magento is the most popular e-commerce platform worldwide! More than 200,000 companies build their online stores on this platform!
Magento gives you the infrastructure for listing your products online, control the content, functionality, look and feel! Also, it can help you manage your relationship with suppliers (delivery, stocks and other logistics). Total sales of the Magento stores are worth more than 25 billion $. Now the platform is owned by eBay and it was an 180 billion $ transaction.
Innobyte is one of the 400 Magento partners. We have a Magento Professional Solutions Partner accreditation.
eMAG

eMAG Marketplace is the system through which partners show their offers on eMAG.ro. Customers have access to a wider range of products, from eMAG or any of the partners, all from a single customer account. Innobyte has developed the extension that allows Magento stores to integrate with eMAG Marketplace, which will bring a store's sales to the next level by opening a new and efficient sales channel. eMAG Marketplace integration extension by Innobyte helps Magento store owners publish their products on eMAG Marketplace and build up their reputation. 
PayU – Online Payments Solution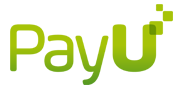 PayU is the main online payments processor in Romania and it offers to online shops a secure, fast and simple way to accept online payments for any type of products and services accepted by Visa si Mastercard.
Starting 2004, PayU supports the growth of sales of the Romanian online stores with an easy to use platform that integrates multiple online methods for payments & advanced services antifraud services with different features and technical instruments, operational and marketing.
Also, in order to give its clients a complete online solution, the company made partnerships with the main banks in Romania: Banca Transilvania, BCR, BRD GSG, Credit Europe Bank & Raiffeisen Bank. There are over 3000 clients using the PayU integrated solution, such as Carrefour, Orange, Cosmote, Romtelecom, GDF Suez, E.ON, Apa Nova Bucuresti, ING Asigurari de Viata, eMag, Fashion Days or Paravion. The company is part of the PayU group that  develops online payments for more than 18.000 clients on 4 continents (Africa, South America, Central and Eastern Europe and Asia). The group is held by Naspers, the second player in the online commerce industry worldwide!

Inchoo

Inchoo was founded in May 2008, in Osijek, Croatia, and they had as a aiming to develop e-commerce solutions for companies. Now Inchoo is Magento Gold Solution Partner, with a huge number of implemented projects.
Inchoo is known on the e-commerce market through the community gathered on the company blog. The 13 Magento Certified Developers share with users worldwide the knowledge gained.

Webventure Interactive
WebVenture Interactive is a team of Software, Web and Mobile De­velopment. The projects we are usually approaching are:
– Custom Software, Web and Mo­bile Development (starting with Business Analysis and Software Requirement Specifications and ending with final deployment and post-delivery maintenance and future development);
– Web Development using popular CMS's;
– E-commerce implementations using top platforms (Magento, PrestaShop) or custom development;
– Consultancy and Project Man­agement;
– Maintenance and support on IT solutions.
We are using Agile Scrum in our workflow, this giving us flexibility and high-efficiency.
Sens Media
We are an enthusiastic and professional team from Sibiu and we create more than specialized solutions for ecommerce and websites. We make online stores and website to sell. With our eCommerce solution, you will have a profitable online business.
We make your online store and help you get free of all the problems related to its administration. You don't need employees. We make all the work: online promotion, online marketing and increasing sales.

Get a quote for your project! It's free!

Contact us